Bailey Cove Branch Library
Monday:
9:00 am-8:00 pm

Tuesday:
9:00 am-8:00 pm

Wednesday:
9:00 am-8:00 pm

Thursday:
9:00 am-8:00 pm

Friday:
9:00 am-5:00 pm

Saturday:
9:00 am-5:00 pm

Sunday:
1:00 pm-5:00 pm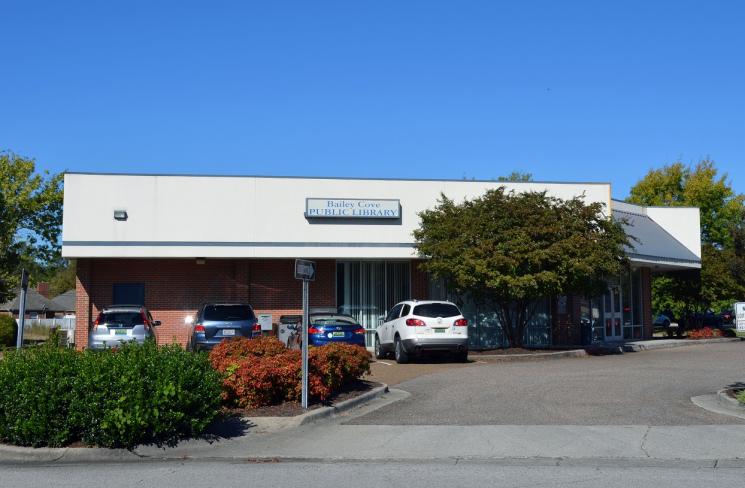 Welcome to the Bailey Cove branch of the Huntsville-Madison County Public Library, providing library services to South Huntsville since 1997. We welcome you to any of our popular programs at the Bailey Cove Library, including storytimes and puppet shows for babies through school ages, tween, teen, or adult events, and a few very lively book clubs! We hope you will stop by to pick up the latest bestsellers, meet your friends for study or games, allow us to assist you with digital downloads, or choose to learn more about how to serve your community through participation in the Friends of the Library.
We are proud to be a part of your community, and cannot wait to help you with any of our available resources, and connect you with your next best read.
Bailey Cove Friends of the Library